NEWS
E3 roundup with Jane Dennis
28 June 2018
Now that E3 is over, Jane has some thoughts on the epic (and the super disappointing) reveals, events and banjo solos that we may or may not of wanted. Here we go!
EA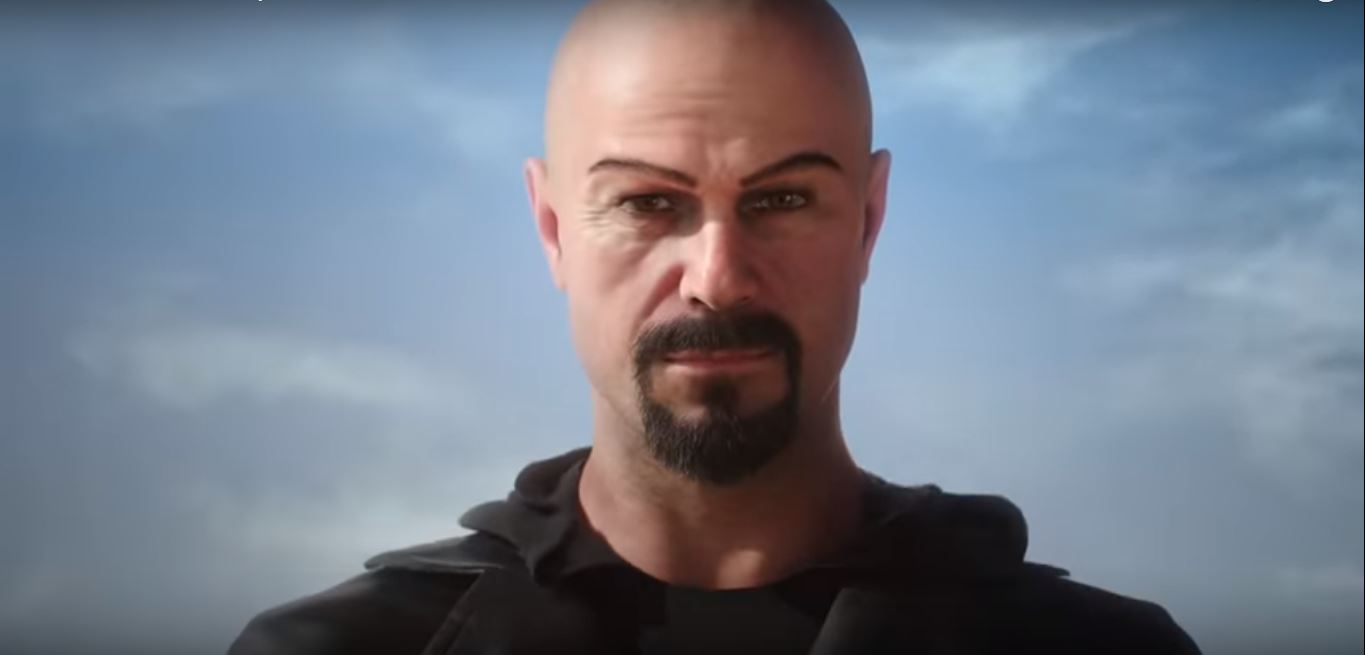 EA were the first show in the long line of conferences, and as always they were hard to watch. They started with Battlefield 5, but showed no live gameplay to speak of. Next was - you guessed it - sports games. This took the lion's share of the conference, even though it's pretty much the same game every year. Guess we know what the money-maker is for them though.
And then they revealed a new Command and Conquer game.


Yeah. And it's a mobile game with microtransactions. What a comeback.

We ended the conference with Anthem, because of course. New gameplay? Of course not, this is EA! Instead we got a long couch talk between the developers, and they announced the release date.

EA starts off E3 the right way; terribly.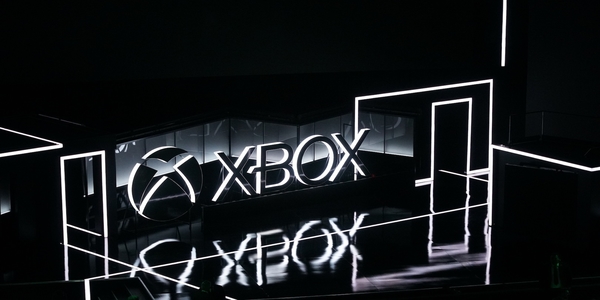 Microsoft

Microsoft has had a very bad track record at E3, but thankfully they made a good effort this year. While the complete lack of notable exclusives this year does hurt them right out of the gate (due to the delay of Crackdown 3) they at least tried to show off a lot of upcoming games. A new Halo, Gears of War 5 (now shortened to Gears 5 for some reason) and Cyberpunk 2077 got everyone talking, and not in a negative way. Sadly, most of what Microsoft had to show were non-exclusives, such as Devil May Cry 5, or games everyone was expecting such as Forza Horizon 4.

Still, at least they had something to show in what was a very dry year for E3.

Bethesda

How to make EA's bad conference look good by comparison:

1. Announce games that everyone wants, such as Doom Eternal and Elder Scrolls 6, but show absolutely nothing.

2. Turn a beloved singleplayer franchise called Fallout into an online only experience, complete with trolling mechanics that will inevitably make its community worse than Destiny.

3. Let Todd Howard lie on stage.

From the rather lacklustre showing of Rage 2, to the pushing of the mobile games, there wasn't much of anything to see here. Fallout 76, which had already suffered bad hype from the rumours of it being an online-only game, ended up being confirmed as just that, and seemed to offer nothing interesting to fans of the series. And as mentioned above, the game will introduce ICBM's which can be captured and then fired on anyone on the map. Because that sounds fun and balanced, right? Todd Howard tried to assure fans that the game could be played alone like the old games, but in typical fashion he took less than 48 hours to refute his own lie.

That's not to say there aren't games that have fans very excited. Doom Eternal, a direct sequel to the 2016 release that saw a rebirth for the franchise. Starfield has been long rumoured, and Bethesda has finally seen fit to confirm its existence. And of course, Elder Scrolls fans finally got an announcement for the long awaited sixth entry in the franchise. But what did all three of these fan favourites have in common? Absolutely nothing was shown of them. Just a teaser and that was it. Not even a hint of a release window. It's nothing more than padding, similar to what Beyond Good and Evil used to be for Ubisoft.

Bethesda had the worst conference by far; of this there can be no doubt.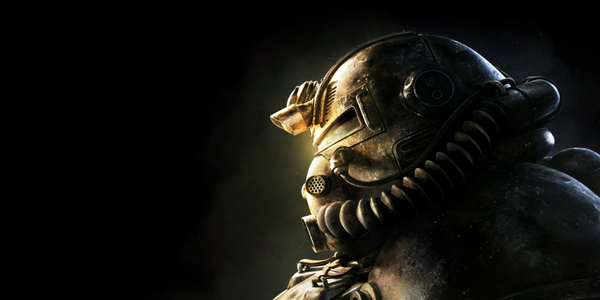 Square Enix

Many people found themselves disappointed by Square's showing this year. It isn't hard to see why; most of the games they showed were games that we knew about, and the ones that were new didn't have much to show for it, such as The Quiet Man. Even Kingdom Hearts 3, easily their centrepiece this year, had better showings at both the Microsoft and Sony's conferences. Microsoft got to show the same trailer first, and Sony got an entirely new one, leaving the Square conference feeling rather pointless.

Even so, I can't say this was a truly bad conference. It was only half an hour, after all; instead, it felt like the company knew what little they had to show, so they just got on with it and then cut their losses. The lack of timewasting meant that what little we did see got to shine; games like Octopath Traveller and Shadow of the Tomb Raider got a chance to shine for the viewers.

Overall, not much to say here. It wasn't good, but it also wasn't terrible. Still, did Square really need a conference this year? Unless next year brings the goods (particularly when it comes to the remake of Final Fantasy 7) then they really shouldn't bother.

Ubisoft

Ubisoft is normally the first and last in premium cringe at E3, but with Bethesda having made strong attempts to steal the crown, I suppose they elected to show us some games instead this year. Even if they started off with Just Dance, they soon got rolling with Beyond Good and Evil 2, and while they had no release date, they showed some pre-alpha gameplay to whet the appetite. Trials Rising was announced by an overweight Evil Knievel wannabe, and looked as fun as ever. Skull & Bones was shown, and while it looks like little more than a replay of the ship sections of Assassins Creed IV, it looks sure to be an interesting game nonetheless.

But as with all things Ubisoft, not everything can be great. Starlink was announced, another toy-based game that seems ignorant to that fact that such games have long since become passé, even if Nintendo's Starfox is involved. They seemed to think we wanted to be reminded of For Honor, so we got more of that. And the show finished with the new Assassins Creed Odyssey, which looks interesting but has worried some, especially considering how the series is returning to a once-a-year format, seemingly.

Ubisoft has as many ups as it does downs, but at least they seem to be getting better with the positive stuff.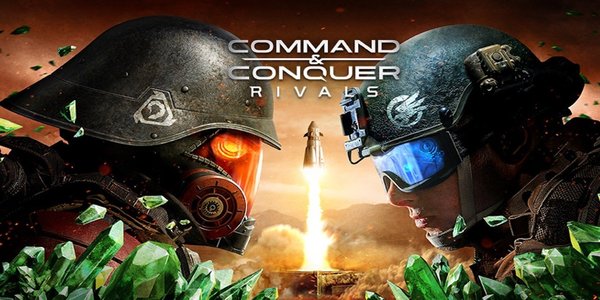 Sony

It's perfectly fine for one to set a tone and atmosphere when bringing something in. It's not okay to spend an eternity playing a banjo before introducing obviously scripted gameplay (if it even was gameplay to begin with) and then make your viewers wait for ages while you then move the press from one building to another.

So yeah, that was The Last of Us Part 2. Thankfully, after another musical segment, the show really got going. Ghost of Tsushima looked absolutely stunning, the Resident Evil 2 remake was a great surprise (not to mention its release date being less than a year away) we got a new trailer for Kingdom Hearts 3 (making it three conferences in all that showed the game off) and Spiderman looked thrilling.

For the most part, Sony had a good showing on a game-by-game average. But to me, the big names (Last of Us 2 and Death Stranding in particular) were where the faults lay in particular. Besides the above for Last of Us 2, Death Stranding finally seemed to show off some in-game footage, but it still conveyed literally nothing as to what kind of game it even is. It's to the point now that the hype-building for Kojima's latest outing has gone beyond the absurd, to the point that I am beginning to lose interest in it altogether.

Especially when you consider that his biggest character is set to make his return in a rather unexpected manner…

Nintendo

Smash Bros was shown for half an hour. There was no Metroid Prime 4, sadly. But at least there was a lot of Smash Bros. Did I mention that they showed Smash Bros?

Still, it all makes sense; people have been wanting it on the Switch since before the thing was even released. And Nintendo, while not having any completely new games to announce or show still had some good things to put on display. Fire Emblem: Three Houses looked great as a return to home consoles for the series. Fortnite made its debut (and release) on Switch. And if that wasn't enough, they showcased a variety of indie games making their way to the system, continuing the trend that Nintendo has set upon of making its platform the best for smaller titles.

But of course, the main course was all Smash. It did, after all, occupy over half of the entire conference. The fact that they are bringing back every character in the series history (and yes, that does include Solid Snake, in case my last sentence for Sony didn't give it away) has left everyone feeling hyped for the release of the game at the end of the year. I won't lie; more than anything else shown at E3, I want Smash Bros badly. It can't come soon enough.