REVIEW
Game News' Top 28 Games of 2018
23 December 2018
(released)
23 December 2018
Well it's that time of year again people! We've gone through so much together and throughout the last twelve months we've seen a lot of great games come by to make this an amazing year for gaming. Here's Game-News' Top 28 Games of 2018 for you to admire, debate and scream over. There are some honourable mentions and we've not played certain titles thoroughly enough but will give them a mention.
Killer 7 Remaster, Yakuza Kiwami 2 and Spyro Remastered Trilogy won't make the list as they're remasters but get honourable mentions. Our best honourable mention goes to Prey: Mooncrash which is an odd one, as it's clearly a DLC (free one at that) but is still vastly impressive as a standalone experience. We highly advise you buy Prey and get hold of this free DLC.
Right that's it, let's get started with our Top 28 games of 2018.
28. The Mooseman
The Mooseman is a visually striking game that's quiet and methodical as it sends players on a long journey which engulfs them in sorrow and isolation. Very heavy stuff and plenty of it is communicated in ways only gaming could deliver. The execution is simple yet effective for an artistic vision from people passionate about telling meaningful stories in video games.
27. Guns, Gore and Cannoli 2
This is the sequel to 2015's awesome 2D side-scroller shooter, featuring Italians, desserts and plenty of zombies. There's plenty of high octane action, epic set pieces and plenty of zombies to shoot your way through and all in a highly colourful and cartoony visual style. Guns, Gore and Cannoli 2 is highly entertaining and worthy to check out.
26. Flat Heroes
Flat Heroes is a cute and highly energetic title which sees various colourful shapes battling for survival in numerous situations which combine lateral and action elements. It's been done before with the likes of N+ but it's a lot of fun to play alone or with other people.
25. We Happy Few
Another controversial title on the list but one we feel deserves a place on the list. While it had its fair share of bugs, We Happy Few was an engaging and interesting experience. One of the better survival games on the market, crammed with personality and mystery. It's definitely worth checking out and for those who did moan are the same people who loved Bethesda games despite the many problems (okay so Fallout 76 is the only exception as we all lost on that one).
24. Moonlighter
This dynamic dungeon crawler has some great ideas incorporating classic top down adventure elements together with neat shop keeping mechanics. You basically venture through dungeons, scavenge and sell of what you find. It's visually beautiful and has a compelling flow that keeps you invested in building your shop and exploring dangerous places for vital stock.
23. Just Cause 4
Massive mayhem, beautiful open world and plenty of things to go boom! Just Cause 4 is an enthralling experience that improves on many of series previous flaws and adds new features such as the dynamic weather system. Hopefully Just Cause 5 will just be Rico causing the end of the world!
22. Chasm
While it's true that Chasm has seen a mixed reception from some gamers, we loved this indie game's glorious recreation of classic Metrovania titles. It's visually beautiful, wonderfully adventurous and any fans of the Metrovania genre will surely love this. It's been a massive year for the genre with the likes of Dead Cells, yet Chasm manages to remind gamers that good old fashion gameplay and sticking to the roots of the genre still works effectively.
21. Call of Duty Black Ops 4
One of the biggest FPS franchises of all time has decided to go full Battle Royale and it appears this move paid off. While not a masterpiece it's a brave step in the right direction and a refreshing turn for the series, despite Battle Royales being somewhat dated. So well done Call of duty, you survived another year, unlike many of your players in Black Ops 4.
20. Forgotten Anne
This Western anime inspired tale is very charming, engaging and beautifully designed. The tale of lost items coming to life, oppression and revolution is an enthralling journey which was inspired by Studio Ghibli. It's fun for everyone, even if you're not a fan of anime.
19. Vampyr
Vampyr tells a dark and brooding tale of loss, sickness and death in post-World War One London. This is one of the best vampire games since Vampire: The Last Masquerade, featuring a semi open world London, where players have control over how well it combats sickness and can allow the fate of London to be completely devastating. It's vastly compelling from a story point of view and also creates ominous choices which have drastic effects.
18. Assassin's Creed Odyssey
The series' soft reboot has been much needed and since origin, Assassin's Creed looks to be on top form. It's good and does a great job at reforming the combat and offers a staggeringly beautiful world, so we're excited to see where the next game takes us (which I'm sure is coming out next year).
17. Shadow of the Tomb Raider
The origin of the rebooted Lara Croft series comes to an end, but now we finally get Lara Croft as the "Tomb Raider". While Shadow of the Tomb Raider had a lot to live up too, it still manages to end on a high note. The world is fascinating, Lara is a complex character who's become the ultimate badass we know as for and its solid gameplay is still immensely enjoyable as it was from 2013's reboot.
16. Mother-Gun-Ship
Now the likes of Doom 2016 have set the bar high in recent years for the FPS. But that didn't stop the developers of Mother-Gun-Ship as they decided to do their best and produce an insane game where players battle armies of robots by combining a number of guns together to produce deadly weaponry.
15. Far-Cry 5
Far-Cry 4 if we're honest was disappointing. Far-Cry 5 is thankfully much better, with an interesting setting, brutal yet compelling story and structure that allow an immense amount of freedom when it comes to the various gameplay styles to indulgence in. It's refined, engaging and sets up the sequel brilliantly with a "Wait, what the hell!?" kind of ending which now sets up the next game perfectly.
14. Vermintide 2
Rats, rats are everywhere! The sequel to the smash hit Vermintide is the best Left 4 Dead clone we've gotten since Left 4 Dead. It's Warhammer, it has giant rats, its awesome co-op play and it has giant rats. What's not to like about this title?! Epic, violent and a must have for the multiplayer crowds.
13. Below
Below has been in the making for over five years and all of a sudden it came out this month. It almost didn't make the list as it came out just over a week ago. But our time with this game was highly memorable. This dungeon crawler features a beautiful soundtrack, striking visuals and interesting gameplay elements with meaningful exploration and a trial and error system which will keep you invested in the journey.
12. Yoku's Island Express
To be honest, this game surprised us and it's a shame not more people are talking about it. It's an awesome game. There's plenty to like about this game with its dynamic gameplay elements featuring a main character using a ball tethered to them to interact with the world, a beautiful and wonderful world to explore with cleaver lateral and exploration elements which are fun for gamers of all ages.
11. Smash Brothers
Smash Ultimate works tirelessly to perfect its core mechanics and status as an full-fledged fighting game, and would happily sit in the top ten were only for its noticeable lack of extra modes in comparison to previous releases. With the largest roster in series history however, there is at least someone for everyone in this crossover bonanza.
HERE WE GO, TOP 10! Sorry about that…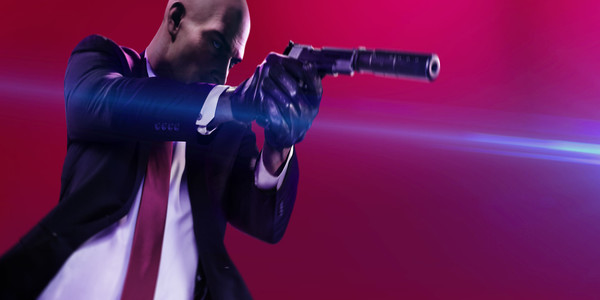 10. Hitman 2
The return of Agent 47 continues to be a staggering venture, as Hitman 2 continues the success of IO Interactive's soft reboot of the Hitman franchise. Hitman 2 manages to improve with small touches over 2016's Hitman, yet continues with impressive level design; vast amount of detail and depth ion the world and an immense sense of creativity behind each and every objective/target.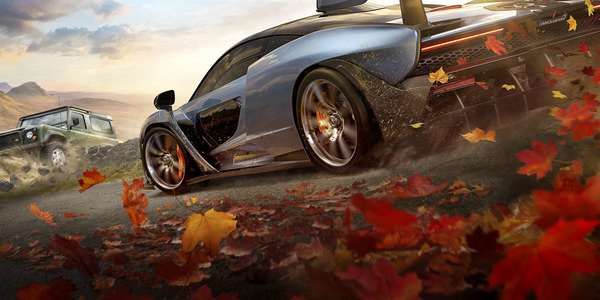 9. Forza Horizon 4
Microsoft's legendary racing series has received another major highlight with the 4th in the Horizon series. Dynamic weather system and a massive open world are the best aspects in this instalment along with the quality gameplay we've seen improved over the previous three games.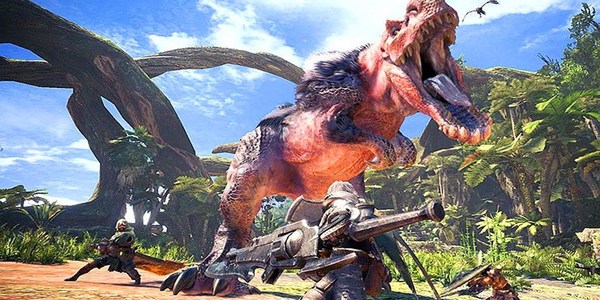 8. Monster Hunter World
Capcom have done a stellar job at refining one of their bestselling series and made it more successful to a wider audience. I mean we all bought a copy and most of the gang here have not played a single Monster Hunter game, yet enjoyed it very much. So the series has had a major boost in confidence and hopefully the sequel will be even better!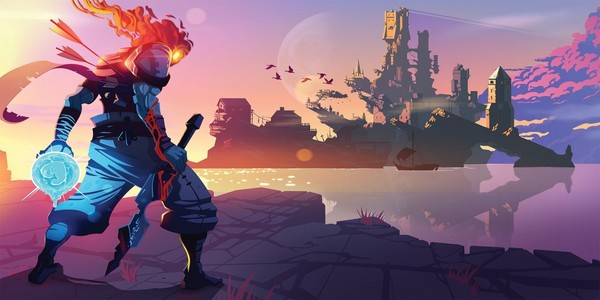 7. Dead Cells
The genre defining title has some excellent dynamic and engaging gameplay mechanics, worthy of a top spot on the list. It's a great rogue-lite dungeon crawler which features randomised environments, the right balance of trial and error and a glorious visual style.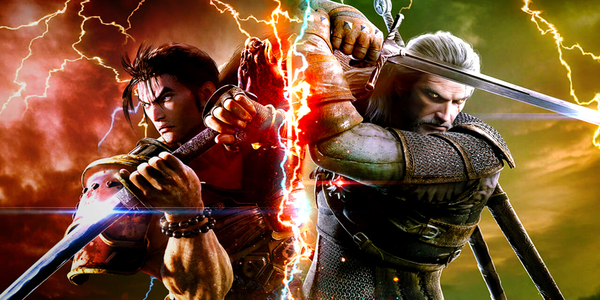 6. Soul Calibur 6
This legendary fighting series has been missing in action for over 6 years, but now it's finally made it's made a glorious return. Featuring the series most loved characters, refined fighting mechanics, tons of content and offers the best fighting experience this year, what's the excuse not to check it out?!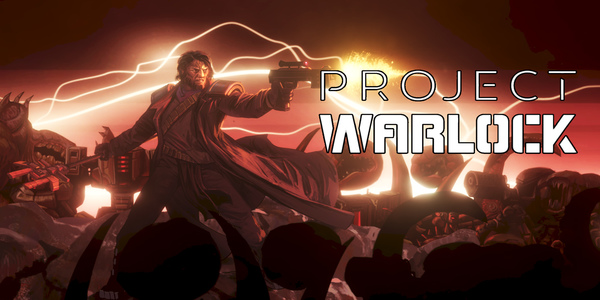 5. Project Warlock
This old school inspired shooter comes high on the list due to the passionate behind its development. Yes, it's totally awesome with hardcore action with nice visuals. We didn't get a review on release but this is definitely worth checking out and stands as the best old school inspired shooter this year.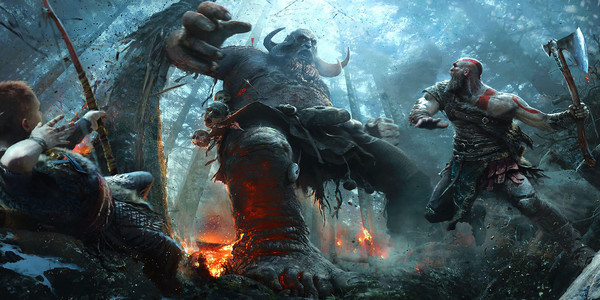 4. God of War
The revival of the legendary God of War was an amazing and risky step forward for the franchise. While it may not be the genre defining showstopper as the original game was, but it was something more mature, focused and of course a work of passion from Corey Barlog and his team. It's a fantastic game and one that Sony, Corey and his team should be hugely proud of.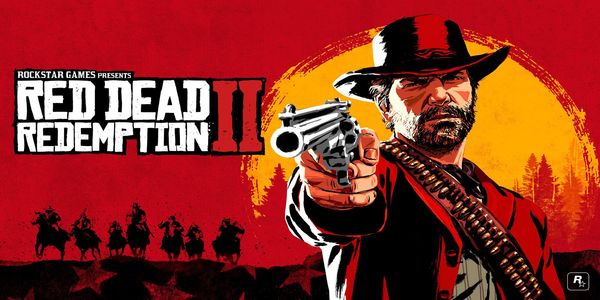 3. Red Dead Redemption 2
Okay, so we didn't review, but we liked it very much. It's clear that Rockstar knows how to make games and very engaging ones with beautifully crafted worlds and a high end of story telling. We love a good Western and it's clear that the developers do too as they've created the best Western game in our time.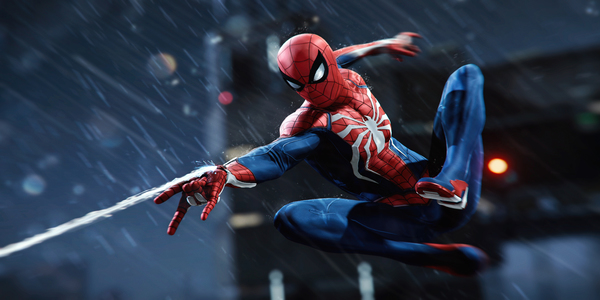 2. Spider-Man
Spider-Man sees a triumph return onto consoles with a masterful and highly enjoyable open world, superhero caper. It features Spider Man, a great story, plenty of classic villains and of course awesome gameplay. We loved Spider-Man and consider it high up on superhero video games, right next to Batman. Well done Insomniac, you've done us proud.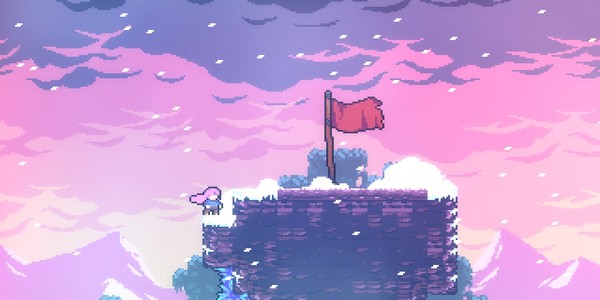 1. Celeste
This cute 2D platformer was originally conceived at a Game Jam then developed into what is truly one of the best platformers not only this year but of this generation. The story is meaningful and tells an emotional and intelligent tale about depression, self-worth and concurring your fear, with elements of humour and tragedy. These elements interlink with the gameplay seamlessly with a protagonist at the centre you can care for and relate to. This does actually give Mario a run for his money and the biggest shame is that we almost missed this title. It goes to show that big AAA games can be great but there are such wonderful and timeless indie titles out there and this is one of them.
That's it, another year down and 2019 is looking to be another great year for gaming. But check out the titles on our list, support them and know that these are the best games out in 2018. Well done everyone, mission accomplished.
Below is the list as followed in order:
1. Celeste
2. Spider-Man
3. Red Dead Redemption 2
4. God of War
5. Project Warlock
6. Soul Calibur 6
7. Dead Cells
8. Monster Hunter World
9. Forza Horizon 4
10. Hitman 2
11. Smash Brothers
12. Yoku's Island Express
13. Below
14. Vermintide 2
15. Far-Cry 5
16. Mother-Gun-Ship
17. Shadow of the Tomb Raider
18. Assassin's Creed Odyssey
19. Vampyr
20. Forgotten Anne
21. Call of Duty Black Ops 4
22. Chasm
23. Just Cause 4
24. Moonlighter
25. We Happy Few
26. Flat Heroes
27. Guns, Gore and Cannoli 2
28. The Mooseman